How can you assure yourself of a low HOA fee when buying a condo in Costa Rica? Condos have an extra cost of ownership, which most houses do not — the condo association fee.
When buying a condo in Costa Rica, you might expect a low HOA fee and not exorbitant fees. If you purchase a vacation rental property in Costa Rica, you will want a juicy ROI, don't you?
Unfortunately, a super high HOA fee will eat so much into the ROI that you might end up not making a penny.
HOA fees usually cover maintenance of the common grounds and buildings, insurance, administration, and security. This last one is nowadays what makes it impossible for many condominiums and communities to charge a low HOA fee.
Allow me to explain the reason that many gated communities and condominiums in Costa Rica do NOT have a low HOA fee.
Security guards
It was customary in Costa Rica for security guards to work 12-hour shifts. That way, a condominium with a security guard at the gate, needed one day-guard, one night-guard and one for weekends and holidays.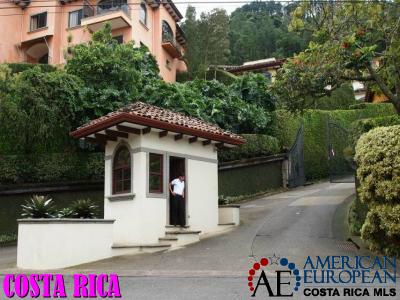 More guards needed
Some gated communities needed more than one guard in the community. Some communities have one entrance and one exit, and they also need a roaming guard (or 2) if the community is large enough.
8-Hour Shifts
Now, in 2018, labor laws oblige condo administration to create 8-hours shifts for their security guards. The extra cost, plus the cost of social security (CCSS), accident insurance (INS), aguinaldo, holidays and other labor costs have in some cases doubled or even tripled the cost for security.
The size of the community
Of course, the size of the community is the most important issue if you're looking to pay a low HOA fee. The cost of 3 security guards shared by 12 condominium owners or by 50 is definitely not the same.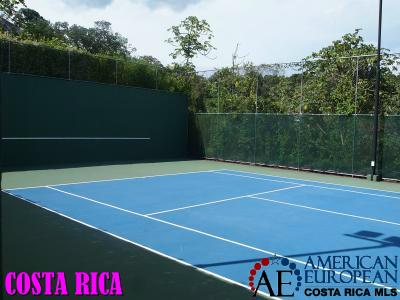 Security cameras
There are many Home Owner Associations who have been able to control the cost of the security guards by installing security cameras. This is not always the solution, so a smart vacation rental property investor looks into this matter before making a purchase.
Beach and city
You will find a low HOA fee in a condominium at the beach or in the city, it doesn't have anything to do with the location. I know several small condominiums that have a low HOA fee like Villas Guapinol in Playa Langosta. There, you can buy a nice furnished 2 BR unit that only pays $275/month HOA fee. This fee includes maintenance common areas, pool, an on-site guard and a handyman.
Maintenance cost
Of course, the maintenance cost of amenities can run into thousands of dollars each year. The filters of a water treatment plant are expensive. But also maintenance of swimming pools, a gym, tennis courts, a clubhouse/gazebo, tennis courts, and other amenities can be quite costly.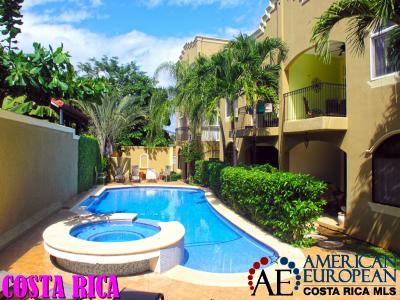 HOA fees listed
Often, real estate agents in Costa Rica do not list the HOA fee in their online property information. This is possibly a lack of professionalism or sheer laziness. But it can also be left out because the fee is very high.
I recommend, when you are interested in a condo listing on our MLS, and the HOA fee is not mentioned, to ask the agent before you waste your time. That is because you want a low HOA fee to receive a high ROI on your vacation rental property investment in Costa Rica.