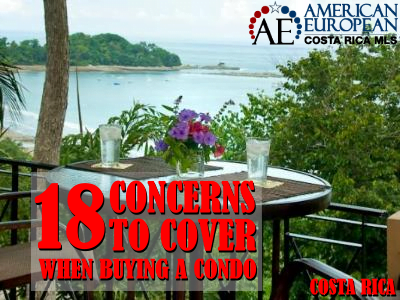 Are you buying a condo Costa Rica in the wrong place? Before you buy a condo Costa Rica for sale, here are 18 reasons you can be buying in the wrong place.
This past weekend, I was showing some condos to clients. While some administrators do not maintain their community and the common areas look terrible, other look beautiful.
Others had a huge condo fees and hardly any amenities at all. When you look at the different options of condo Costa Rica on the market, you have to do your due diligence before you purchase.
The reason I am writing this blog about condo Costa Rica for sale is that most buyers do not know how to compare the different condos for sale and what to look for. As much as a buyer should look at the legal side first, there are always concerns of what is involved in a condo purchase. Therefore, this article shows you 18 legal issues you will need to check on before you purchase a condo Costa Rica.
18 Concerns to cover
1.    Is the condo Costa Rica titled? Does the parking have its own title? How many parking spots? Are they next to each other or behind each other? Is the storage area titled?
2.    Also, are the parking and storage titled and do they have their own survey?
3.    Has the condo administration visibly numbered each parking and storage?
4.    Are parking and storage areas common area or private areas? How are they organized? Are they described in the bylaws with a map describing each area and who they belong to?
5.    Many condos in Costa Rica do not allow any pets. Do the bylaws describe what pet you can have and what not? How many? Are there any rules about barking dogs? About cleaning up after them? You might not have a pet but your neighbor might.
6.    Are there any restrictions on how and when to use the common areas like swimming pool or party room?
7.    How much is the monthly condo fee? The condo fee is always calculated per square foot private area.
8.    How much is the reserve fund of the condominium?
9.    Were any annual special assessments charged to the owners since the condo Costa Rica was built or legally created?
10.   Does the condo fee include the use of water? So this will help you take a decision if the condo fee is affordable or not.
11.    The buyer should ask to see a balance sheet of the condo finances to find out what the money is spent on.
12.    Before the closing you need to get a letter from the condo administrator showing that the condo Costa Rica you are buying is up to date in its payments.
13.    How can the board of condo owners recover the fees of non-paying condo owners in the complex?
14.    Also, it is very important to find out if the developer still holds any condos and is he paying his condo fees? That would mean that as soon as the HOA takes over, the condo fee will go up. Rather than getting stuck with the bill, it is better to know what to expect.
15.    Can the owner remodel the condo without permission of the home owner association and what are the restrictions?
16.    Does the condo you want to purchase apply for the Luxury home tax?
17.    Check the corporation tax owed if you take over the corporation that owns the condo, so you won't be paying a debt that is not yours.
18.    Finally, buyers should also check if the property tax and municipal tax are paid up to date. When you do so, ask for a certified letter from the municipality.
Bylaws
While all condos in Costa Rica have bylaws, it doesn't matter if they are luxury condos or not. Most of all, before you make an offer on a Costa Rica condo for sale, ask your American European Real estate Groups' agent for the CC & R's or bylaws of the condominium.
Many condominiums do not have an English version as in Costa Rica the legal language is Spanish. Each of our agents covers a niche area, the reason that no other realtor is as knowledgeable about Costa Rica real estate in that particular area.
In conclusion, use this blog to check on all the questions you might have. Looking for a professional real estate agent to represent you? Contact us now!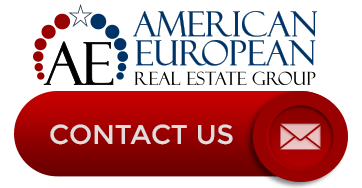 Feel free to leave your comments on this blog.
---
If you like this blog, connect with me on Google+ or subscribe to our newsletter by clicking the banner below.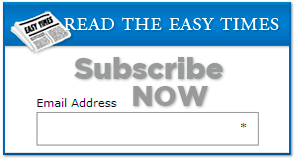 I DO want to remind our readers that we appreciate any referrals you can send us. Please also remember the American European real estate Group's agents when your refer a real estate agent. We appreciate your business.