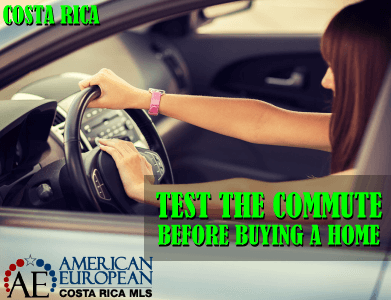 Wouldn't you first test the commute before buying a home in Costa Rica? Well, you should!
Of course, before you purchase a Costa Rica home for sale, you should do your due diligence.  There are several important issues that should be taken into account when you do and one is the commute.
Will you be commuting to work? Will you commute to the golf course? Will your children commute to school? Do you need to commute to a quality hospital? It all depends or your lifestyle, your needs, your leisure. Costa Rica is very different from other countries and the city or town where you might be looking to relocate to, might or might not have the services and amenities you are used to back home.
There are different needs and amenities that are important, depending on your lifestyle that you should know about, before purchasing a Costa Rica home for sale. You might, for example, be looking for a lifestyle at the beach in Costa Rica. But you love to go to the theater. Well, you won't find any theater in any beach town in Costa Rica.
The reason for this blog is so you can be aware of certain issues you might find out about when it is too late. I strongly recommend that during your due diligence process, you send your realtor in Costa Rica a list of amenities and services that are absolutely required by you and another list of those that are not so important to you but you would like to have, before you purchase that Costa Rica home for sale that you fell in love with.
Many of the amenities, like everywhere else, are available but the driving time to commute is probably very important to you. Often, they depend on the time of the day. Many of them might be 5 hours driving away from you. For that reason, it is quite customary for many expats who live in the beach areas, to own a small condo in the areas around San Jose so they have easy access to art, music, doctors, dentists, and lawyers. Of course, when you are in the market to buy a small condo for such reason, we appreciate your business!
Allow me to explain a bit about few of those important amenities:
Golf
You have quite a few golf course options in Costa Rica. Usually, at least in the rainy season, you will want to be on the golf course at 7:00 am or even earlier. In the Central Valley, you will be ahead of the peak hour. In the coastal areas, you won't have to worry about traffic.
First, find out which golf course you like best. Then before closing on a house, test the commute.
Culture, art, concerts, and theater
If you like to attend cultural happenings, you will find that most of it is held in San Jose. San Jose is the only city in Costa Rica with a concert building and a real theatre. The only English theater group, the Little Theatre Group of Costa Rica is located in San Antonio de Belen, close to San Jose. Big concerts are usually held in the National Stadium in San Jose. There ARE some beach locations that have a movie theater though, like Jaco in the Central Pacific and Dominical in the South Pacific.
How often will you go to a concert or the theater? Before you purchase a property, first test the commute.
Doctors, dentists, and hospital
There are doctors, dentists, and hospitals everywhere in Costa Rica but most specialists and the private hospitals are in the San Jose or Greater Metropolitan area. As a resident, you will have to register with the Caja, which will give you plenty of healthcare options in Costa Rica.
Do you need to go to the doctor or hospital almost every day? Before you buy or rent, first test the commute!
Religious services – Church
You will find churches and religious services in even the smallest communities of Costa Rica. Find more information on the religious service of your choice.
If you only go to church once a week, the commute won't matter much. But if you're a religious freak, first test the commute.
Schools
You will find schools that teach in Spanish in every town in Costa Rica. Education is very important to the Costaricans since there is no army. Bilingual education as well as to study the Spanish language is available in certain areas, mostly where there are many expats. Learn all about schools in Costa Rica.
Don't chose to live too far from the kids' school. Test the commute before you buy or rent.
Leisure
You might be into travel, crochet, windsurfing, horseback riding, the movies, eating, drinking, it doesn't matter. For sure you're not the only one in Costa Rica who likes to do so. There are several online forums about Costa Rica where you can ask about this pastime or hobby you have.
Work
If you plan to live in the coastal areas in Costa Rica, you should not worry about the commute to work. But if you will be working anywhere in the Greater Metropolitan Area or the Central Valley, traffic will be a major obstacle.
If several of your family members work in different places, first test the commute for all members before you buy or rent.
It is very important to us that you are a happy buyer who enjoys his/her new Costa Rica home for a long time to come. I hope we can help you test the commute. At the American European Real Estate Group, we love what we do and we always try to help you. Please make sure you make it clear to your realtor, before you purchase a Costa Rica home for sale, what lifestyle is important to you.
Contact us now for more information.
Feel free to leave your comments on this blog. If you like this article, please feel free to share it on your social media.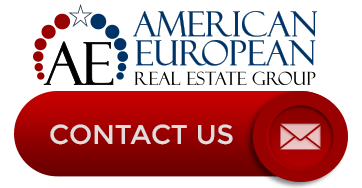 ---
If you like this blog, connect with me on Google+ or subscribe to our newsletter by clicking the banner below.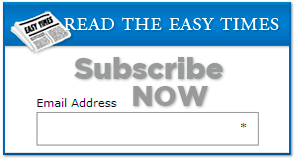 While we're at it, I DO want to remind our readers that we appreciate any referrals you can send us. Finally, please remember the American-European real estate Group's agents when you refer a real estate agent. Because we DO appreciate your business.