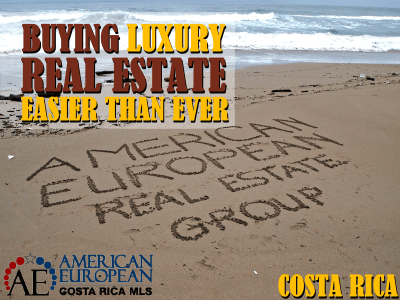 We have an amazing choice of luxury beach real estate for sale that no other real estate office in Costa Rica can match. Why is that?
Beachfront or ocean view? No order is too tall for us and we are taking your order right now!
A few weeks ago, a photo of Levante Beach was published in newspapers worldwide.  This happened when Spain announced it had welcomed a record 29.2 million visitors between January and June of this year. You can see the photo below. You probably wouldn't dream about sitting on such a beach. Why would you if you can just come to Costa Rica and do it right!
Costa Rica's beaches are quite a bit different. Costa Rica receives not even 2 million tourists that visit hundreds of beautiful beaches Costa Rica offers, as well as 32 national parks and 51 forest reserves. We're not for the masses. We're for those who look for class. That is a perfect reason to have a great inventory of luxury beach real estate.
Our MLS covers 52 major beaches less than 5 hours away from the capital city of San Jose. Those 52 beaches give you an incomparable choice of luxury beach real estate. Some are beachfront, others offer an ocean view. Check it out on our MLS, you will find beachfront condos or oceanview mansions at almost any budget and with the amenities of your preference.
Which lifestyle?
In Costa Rica, we don't have a Taj Majal or the Eiffel Tower. We have those attractions can give you that laid-back lifestyle in the middle of nature and the most incredible beaches in the world. Do you play golf? You have you own luxury yacht? Do you have your own jet? Just let us know what lifestyle you are looking for and we can direct you to the right area.
The rich and famous
I just gave you the main reason why so many luxury home buyers retire in Costa Rica or buy a beachfront or ocean view vacation home. I'm sure you know a few of those rich and famous who own luxury beach real estate or visit Costa Rica during their vacation:
Mel Gibson, Gisele Bundchen, Michael Jordan, Pink, Will Smith, Britney Spears, Steven Segal, Bill Gates, Leonardo Di Caprio, Madonna, Miley Cyrus, George Clooney, Tom Brady, Angelina Jolie and Brad Pitt to name just a few to enjoy the beautiful beaches of Costa Rica.
What is the reason we have a better inventory of luxury beach real estate for sale than any other real estate office in Costa Rica? Once you see all the beaches we cover through our affiliate real estate offices, you will understand why you found the right address for your beach front or ocean view luxury beach real estate in Costa Rica:
North Pacific
Our 4 affiliates in the North Pacific cover an amazing amount of luxury beach real estate. There, you will find luxury beach homes and land to build a beachfront home on the different beaches closest to Liberia International airport.
Four Seasons Papagayo: Playa Nacascolo, Playa Blanca and Playa Manzanillo.
Hermosa beach área: Playa Panama, Playa Hermosa, Playas del Coco, Playa Ocotal and Playa Matapalo.
Flamingo beach área: Playa Dantita, Playa Prieta, Playa Penca, Playa Potrero, Playa Flamingo, Playa Brasilito and Playa Conchal.
Tamarindo beach área: Playa Ventanas, Playa Grande, Playa Tamarindo, Playa Langosta, Playa Mansita (Hacienda Pinilla), Playa Avellanas, Playa Negra and Playa Junquillal.
Nicoya Península
We have 3 affiliate offices covering Nicoya Peninsula luxury beach real estate for sale in
Nosara beach área: Playa San Juanillo, Playa Ostional, Playa Nosara, Playa Pelada, Playa Guiones and Playa Garza.
Samara beach: Playa Barco Quebrado, Playa Barrigona, Playa Samara, Puerto Carillo and Playa Camaronal.
Playa Mal Pais: Playa Manzanillo, Playa Hermosa, Playa Santa Teresa and Playa Malpaís.
Tambor beach: Playa Montezuma and Playa Tambor.
Central Pacific
Our 2 Playa Jaco affiliates have quality Central Pacific luxury beach real estate for sale in Playa Agujas, Playa Mantas (Punta Leona), Playa Herradura (Los Sueños), Playa Jaco, Playa Hermosa, Playa Esterillos, Playa Bejuco and Playa Manuel Antonio.
South Pacific
Our one and only Playa Dominical affiliate has the best South Pacific Luxury beach real estate for sale in Playa Matapalo, Playa Dominical, and Playa Uvita.
South Caribbean
Our One and only Playa Puerto Viejo affiliate covers all South Caribbean luxury properties for sale in Playa Cahuita, Puerto Viejo, Manzanillo, Playa Cocles, Punta Uva.
As you see, we cover luxury beach real estate in Costa Rica from coast to coast, like no one else does.   If you would like to know a bit more about any of the beach areas in Costa Rica, check our Discover Costa Rica page for an amazing amount of information.
If you are looking for luxury real estate in the Central Valley, we have 13 affiliates covering that area with hundreds of luxury home and land to build for sale.
It's time to pack the sun cream and fly to Costa Rica. Check us out; you can't be in better hands! Contact us now to buy or sell Luxury beach real estate in Costa Rica.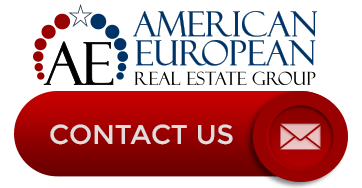 Feel free to leave your comments on this blog.
---
If you like this blog, connect with me on Google+ or subscribe to our newsletter by clicking the banner below.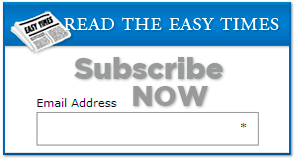 While we're at it, I DO want to remind our readers that we appreciate any referrals you can send us. Finally, please remember the American-European real estate Group's agents when you refer a real estate agent. Because we DO appreciate your business.