Ocean view property in Jaco Beach is definitely your best choice if you're in the market to purchase beach property. If you have traveled as much as I have, then you know that it doesn't matter where you are, great views are a premium.
When you reserve a room in any hotel you will find that the best views always have the highest rates.
If you look at real estate in cities like Manhattan or Los Angeles, you will find that property for rent and for sale can cost 20-50% more when you have a great view.  Those properties are always the most in demand.
It is, of course, no surprise that with Jaco beach property it is no different. Those who live in the Central Pacific and particularly those in Jaco Beach are so fortunate that the scenery is so stunning here.  Just like everywhere else though, the premium view of views is an ocean view property. And here is where I can help you: an ocean view property in Jaco Beach.
Ocean view property Jaco Beach
Because of the topography of the Central Pacific coast, and the fact that most of the Central Pacific coastal areas remain undeveloped, it is much more difficult to find nice Ocean view property in Jaco Beach than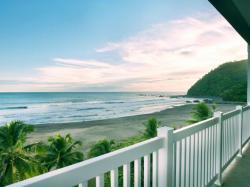 you might expect.
Most properties for sale in Jaco provide very little view unless you are directly on the beach, and many areas elevated enough to get great ocean views are up in the mountains. Keep in mind though that most of these elevated areas have unpaved roads, a lacking infrastructure, and few constructed homes. This fact obviously makes ocean view property in Jaco Beach that much more valuable. In Jaco beach, just like anywhere else in the world you will pay more for ocean view property because there is only so much of it available.
The benefit of purchasing an ocean view property is that it will always be the first Costa Rica real estate to rent out and the one to appreciate the most.  The benefit of owning direct beachfront property is that you will have unobstructed ocean views. As a bonus, you get delicious ocean breezes and the sounds of the waves.  Jaco also is one of the rare places in Costa Rica which offers fully titled fee simple beachfront ownership.
Daystar beachfront condominiums
Few developers in Costa Rica have been able to purchase beachfront property in Jaco beach and be as successful as Daystar properties. The advantage of having a Jaco beach real estate agent like me represent you in the purchase of your beach condo in Jaco is that I can show you condos for sale in a different development, no matter who the developer is, so you can compare. Now is the time to invest in a vacation rental condo.
I specialize in beachfront properties and can assist with every beachfront community in Jaco.  Here are some of the most popular beachfront condos for sale in Jaco.
Bahia Encantada
Beachfront, private terraces, rooftop gardens, the Pacific ocean at your feet and a large, free-form swimming pool. Featuring 2 and 3 bedrooms, spacious condos in Jaco Beach for sale.
Bahia Azul
Right on the sand and just steps from the waves, the Daystar Bahia Azul is a luxuriously secluded vacation rental condominium complex in Jaco Beach.
La Paloma Blanca
Tucked away into the tranquil southern end of Jaco Beach, these beautifully appointed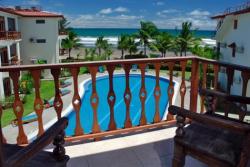 condos for sale offer 2 and 3 bedroom units which feature expansive terraces that are ideal for the enjoyment of ocean, sunset and mountain views.
The Palms
Modern architecture and expansive ocean views make for the perfect home base while you explore lush, tropical Jaco Beach. The Palms offers spacious 2 and 3 bedroom condo rentals as well as luxurious penthouse units.
Vista Las Palmas
The Vista Las Palmas condominium is a 16-story boutique beachfront condominium. Here you can live with elegance, comfort, and privacy in a unique and most elite residential development.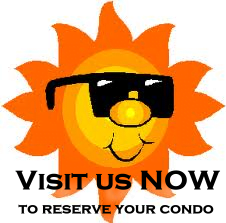 Contact me NOW for the best ocean view and beachfront property in and around Jaco Beach.
The Author
David Karr specializes in the Central Pacific. His office focusses on the areas of Jaco Beach, Hermosa, Esterillos, Bejuco, Manuel Antonio, Dominical and Los Suenos.
Feel free to leave your comments on this blog. If you like this article, please feel free to share it on your social media.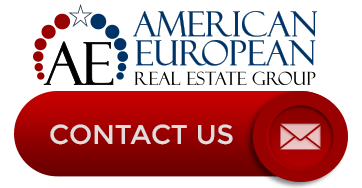 If you like this blog, connect with me on Google+ or subscribe to our newsletter by clicking the banner below.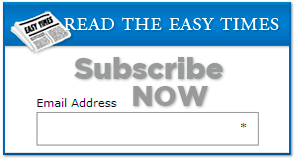 While we're at it, I DO want to remind our readers that we appreciate any referrals you can send us. Finally, please remember the American-European real estate Group's agents when you refer a real estate agent. Because we DO appreciate your business.