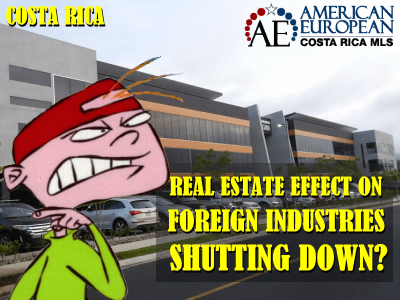 Will foreign industries leave the country? Just before the Costa Rica elections 2014, the rumor of INTEL leaving the country to move operations to Asia has hit the newspapers. Will other foreign industries follow? Opinions are all over the news.
These opinions are not real estate related. As an expert on Costa Rica real estate, I feel my opinion should be published so our clients understand what can be expected to happen.
The day after the elections, Intel's decision was reported to be final, eliminating more than 1,500 jobs. Some other foreign industries are following.  Intel was ex-President Jose María Figueres flagship during his administration. Intel decided to open a factory in 1997, the beginning of many other North American manufacturers and call centers to get installed in Costa Rica.
The new administration by Luis Guillermo Solis, President elected, will have its hand full trying to secure thousands of jobs. During the elections, they had stated not to open more free trade zones for foreign industries. But they would try to maintain the existing ones. PAC, the political party that got Solis to the presidency of Costa Rica, is more left wing than any other party that has been in government in the history of Costa Rica.
"El Financiero", Costa Rica's financial newspaper, reports that the layoff represents 52% of the 7,123 jobs created by foreign investment during 2013. PAC's politics of not to open more free trade zones to corporative power might not be stronger than the need to create more jobs for the
PAC's politics of not to open more free trade zones to corporative power might not be stronger than the need to create more jobs for the Costa Rican youth with college degrees. We'll soon know what they will do to protect the jobs.
What happened after the boom?
To give you some back ground on what has happened to Costa Rica real estate during the years following the real estate boom. That will help understand our local market better. When real estate crashed worldwide, Costa Rica's real estate market remained strong with here and there a fire sale. Nothing spectacular was happening. During the boom, we did not experience the same excessive inventory that was going on in Florida, Spain and other booming markets.
Costa Rica banks did not cooperate in handing out mortgages hand over fist, for everybody to be able to upgrade their home, buy a larger and more expensive one, buy a boat, a vacation home or spend their money elsewhere. So when the market dropped, we did not have thousands of homes sitting empty unsold as we did not see any usual speculation based on mortgages. Costa Rica real estate prices never adjusted like they did elsewhere for the same reason.
A huge job market
The crash of the economy in the US did create a huge job market for the Costaricans because many US manufacturers moved their business to Costa Rica. These foreign industries were able to take advantage of the great educational system in Costa Rica as well as the lower salaries. Intel was one of the largest foreign industries to move to Costa Rica among others like
Sykes
Accenture
Trimpot
Fujitsu
Baxter
P&G
HP
Boston Scientific
Western Union
Hospira
These foreign industries were creating many well-paid jobs for the younger generations of Costaricans.
Growth of real estate development
Young people fresh out of college were used to a job that would pay under $1,000 a month and suddenly they started earning twice that. Based on this higher salary and in many cases on two-earner households, credit was available. Banks in Costa Rica were suddenly very happy to place millions of dollars with mortgages for first home buyers.
Since 2009, hundreds of real estate developments and condominiums have been built, mostly on the west-side of San Jose. Most of the real estate growth in Costa Rica happened on the west side of San Jose. The cost of those condominiums, townhouses in gated communities as well as apartments, is anywhere between $100,000 and $250,000.
Will the loss of jobs affect Costa Rica real estate?
I'm not getting into the reasons why some foreign companies are leaving Costa Rica because it doesn't have anything to do with Costa Rica real estate, so I'll leave that for another blog. To my opinion, the loss of jobs always affects real estate and when those jobs are well-paid jobs, it will hurt even more.
Depending on how many foreign companies will be leaving the country in the near future, Costa Rica real estate prices will be hurting tremendously and will have to adjust for the first time in history. Banks, as well as home owners, will have to look for solutions soon.
NO affectation of beach property
I DO want to point out that Costa Rica beach property will not be affected by this situation. All the foreign companies installed in Costa Rica are located in the Central Valley and the developments are mostly located west of San Jose, in locations like Santa Ana and Alajuela. There are no foreign manufacturers located close to any Costa Rican beaches.
Costa Rica real estate developers
There are real estate developers in Costa Rica who are developing 4 or even more communities or condominiums at the same time, all of them working with bank financing. Buyers of those properties have either reserved a property with $5,000 or paid 10% earnest money (or more). Costa Rica developers do not use a formal escrow (fideicomiso in Spanish) to deposit this earnest money. If they do, they use that money to build.
Before you hand any money over to a developer, make sure your earnest money goes into escrow. If not, when the market drops, your money will be lost.
Will this happen and adjust the Costa Rica real estate market? Stayed tuned to our weekly newsletters and we will let you know as soon as it does.
This blog is strictly the opinion of Ivo Henfling, writer of this blog. The American European Real Estate Group's affiliate partners might have a different opinion and the Group is not responsible for anything said in this article. Contact Ivo for any more information.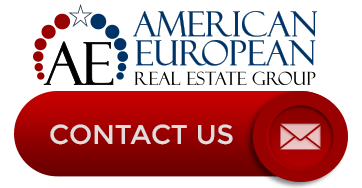 Feel free to leave your comments on this blog.
---
If you like this blog, connect with me on Google+ or subscribe to our newsletter by clicking the banner below.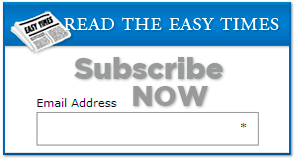 While we're at it, I DO want to remind our readers that we appreciate any referrals you can send us. Finally, please remember the American-European real estate Group's agents when you refer a real estate agent. Because we DO appreciate your business.