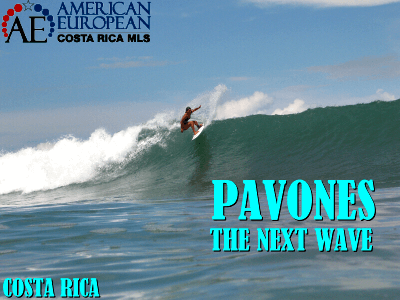 So you already know about Pavones Costa Rica, and it is ranked as the #2 longest "left" wave in the world.  But what if you are not a surfer – why would you care?
I mean, many of you most likely heard that Pavones is at the "end of the road".  Well… it is time for you to take another look and get educated on what is really going on "down" in Pavones.  It is a very special place.
Pavones Costa Rica is only thirty minutes north of the Panama border, and a short 2 1/2 hours south of Dominical.  Ten years ago Pavones used to be a struggle to get to, but Costa Rica has changed right before our eyes.  Though the roads are still dirt, we are seeing more pavement each year which is bridging the gap closer and closer.  AND, high-speed internet is now available along with a slew of new investment in the Pavones real estate area.
I believe we are at a renewed stage of what appears to be the next wave of investment in this area.  Just in the past year, several large tracts of land were acquired, interesting modern homes constructed, hotels upgraded, occupancy increased AND interest in the region increased by over 72%, Pavones real estate is hot!
In the past six months alone, people expressing interest in Pavones Costa Rica has seen a huge increase (this author even bought a small piece for my family's future enjoyment).
Whether you are a surfer (best wave in the world some say), stand up paddle boarder, kite surfer, snorkeler, yoga enthusiast, birder (Scarlet Macaws, toucans and hundreds more abound) or someone seeking Pura Vida… Pavones has the right energy for most.
Culinary adventure
My family and I decided to come down to Pavones Costa Rica for 8 days to unwind and relax before school resumes. On our first night, we went with some friends to La Bruschetta. We ate until bursting at what might be our favorite Italian restaurant in Costa Rica.  The owner, Rosella, is from southern Italy and brought her culinary skills to the beach over five years ago. She has since not looked back.
We had to burn off the food so the following day we SUPed from Pavones to Sawmills beach – about four miles.
Whales and dolphins
Yesterday, we SUPed near the beach my daughter has renamed, "The Princess Wave". We had the most incredible experience as we saw two humpback whales and then a few dolphins swam by to say 'Hola'.  It was magical!  The mornings have been peaceful. My dog (Max the Rottweiler) and I have been walking along the beach, meandering through the area as we see
wild horses,
pavos (wild turkeys),
howler monkeys,
parrots,
toucans,
scarlet macaws
and even two Humpback whales in the distance breaching at the point.
It's been a tropical adventure fantasy come true!
Riding a wave
Pavones is riding a wave – literally and figuratively.  I put my money where my mouth is. I am sure you will be blown away when you come see it for yourself. Therefore, I invite you to have a good look at Pavones real estate with me. I promise you're in for a pleasant surprise. Contact me now for an investment ride you will never forget.
Author
Guest blogger JDub is a leading real estate agent in the South Pacific area of Costa Rica since 1999. John resides in Dominical with his wife and daughter. They enjoy Stand Up Paddle Boarding, golfing, surfing, traveling and plenty of social time with their growing community of friends. Looking to buy or to sell property in the South Pacific area?
Feel free to leave your comments on this blog. If you like this article, please feel free to share it on your social media.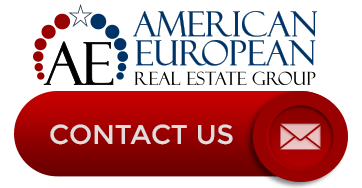 ---
If you like this blog, connect with me on Google+ or subscribe to our newsletter by clicking the banner below.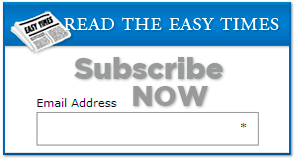 While we're at it, I DO want to remind our readers that we appreciate any referrals you can send us. Finally, please remember the American-European real estate Group's agents when you refer a real estate agent. Because we DO appreciate your business.