Is the cost of living in Costa Rica high or not? The Tico Times, in February 2011, published an article with the title why is the cost of living in Costa Rica so high.
The Easy Times has asked some of the affiliate realtors to comment on this article. This article said things like Costa Rica has the highest inflation rate in Central America, From shopping marts to the gas pump, everything seems to be expensive in Costa Rica. Is there no end in sight for Costa Rica's rising price tag?
My explanation is the appreciation of the colón. My suspicion is that Costa Rica is so expensive because the price of fuel and the costs to transport the fuel is transferred to the cost of goods and we have one of the highest production costs in the region.
Add to that the import tax added to anything not produced in the country and you will end up with a cost of living in Costa Rica that is much higher than in other countries in the region.
Our Dominical affiliate keeps the answer simple: Costa Rica IS expensive, so what! These are the opinions of other affiliates:
Atenas agent's opinion
Marian Veltman, our affiliate realtor for Atenas gives us the following opinion:
Having lived in Costa Rica full-time for over 8 years, we have definitely experienced and felt the increase in the cost of living in Costa Rica.  As I always tell clients, gasoline, electricity, vehicles and any imported products are more expensive than in North America.
That said, private health insurance, property taxes, and local fruits, vegetables are still much cheaper. We also live in a climate where heat/air conditioning isn't needed.  Most people have paid cash for their homes so we haven't had the same upside-down effect as in the States.
I too have wondered how the local Costa Ricans make it on their salaries.  I know of a young family, he is Tico and his wife and children who recently moved here from Canada.  He is a structural engineer who negotiated his salary in Costa Rica at $2,000 per month.
They paid cash for their modest home and moved the family to Atenas.  After one year, they had to move back to Canada since the company reduced his salary in half and they couldn't afford to live in Costa Rica any longer.  His former Canadian employer hired him back.
Salary related
I know there were other factors in their decision but the primary reason was the cost of living in Costa Rica in relation to his salary.  There are others who are finding it difficult during this economic period but I don't know the answer.
I do know that other countries in Central America may be cheaper but don't offer political stability, the warmth of the Costa Rican people and natural beauty this country has to offer.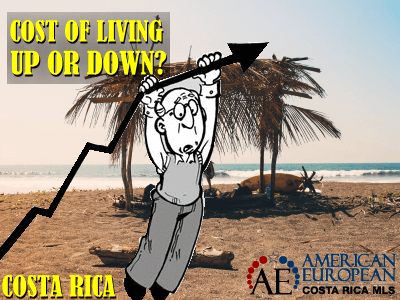 East San Jose agent's opinion
Patrick Mulheren, our East side of San Jose affiliate gives us his opinion:
There's no question that the prices of many things have gone up the past couple of years.  I have especially noticed it in the restaurants.  I guess that may be blamed partly on inflation…but also, I think, on the influx of U.S. chains that charge much higher prices, which then give the local guys justification to charge more.  But there are still many good, reasonably priced places to eat.  You just have to hunt around a bit more for them.
For example, my favorite spot is the cafe in the Muñoz y Nanne center in San Pedro on the East side of San Jose, which is where I live.  Their buffet includes a choice of meat (nearly half a roast chicken, steak or pork chop hot off the grill, etc.), rice, beans, bowl of soup, choice of two items from the veggie bar, nice roll, and fruit drink…all for about $4.75.  It's more than I can comfortably eat (so I often take home enough leftovers for another full meal).
The prices in the supermarkets have certainly gone up, too, but there are still good bargains if you keep your eyes open (prices may vary from week to week, so just buy whatever's cheap that given week).  My happy find this week was a pound of green beans for $0.55 (in Automercado, which is one of the nicest supermarkets).  Inflation is the mother of a frugal shopper!
Negative journalism?
These two opinions of old-time residents give you an honest idea about the cost of living in Costa Rica. The Tico Times is known to give very negative opinions about anything that concerns living in Costa Rica. We have stopped advertising in the Tico Times many years ago for that same reason. Costa Rica is not a country where only bad things happen all the time like the Tico Times likes to show. Thousands of expats live here happily, just like we do.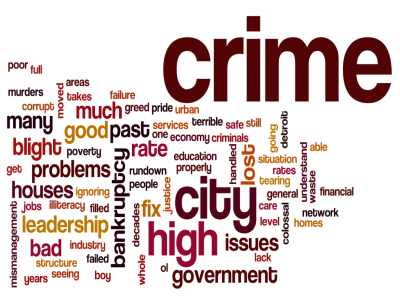 Other costs
Good and bad things happen everywhere and the perfect place on earth is the one we make ourselves. When we travel, we just see the cost of restaurants, the cost of clothing in the stores. But we don't see what the locals in other countries pay on insurance, Federal taxes, State taxes, city taxes, property taxes and I don't know what else taxes. Heating and cooling, we use the same clothing throughout the year (except for an umbrella in the rainy season), there are hundreds of things you pay in other countries that you don't have to pay for when you live in Costa Rica. You can have a full-time maid here for much less money than back home. We just need the right ingredients to be happy. And don't forget, you choose your own lifestyle.
In case you wonder: yes, studying in Costa Rica is definitely much cheaper than it is in many other countries. Are you thinking of sending your children to a Costa Rican university? Then you should learn more now.
Interested in connecting with Marian Veltman or Patrick Mulheren for your real estate needs? Contact them now.
---
Finally, feel free to leave your comments on this blog. If you like this article, please also feel free to share it on your social media.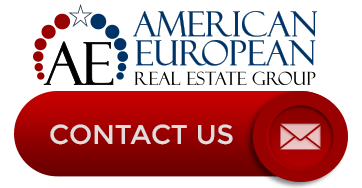 If you like this blog, connect with me on Google+ or subscribe to our newsletter by clicking the banner below.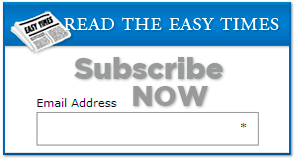 While we're at it, I DO want to remind you that we appreciate any referrals you can send us. Finally, please remember the American-European real estate Group's agents when you refer a real estate agent. Because we DO appreciate your business. Therefore, we are very good at what we do.