Estimated Reading Time: 6 Minutes
Although it's more expensive, learn now why tempered double-glazed glass in your home in Costa Rica is a good idea.
Have you ever thought of getting double-glazed glass windows from double glazing Bristol and enjoying the benefits that come with them? I never even thought about using it in my house until they built a supermarket next door. The delivery trucks backing up at 5 am, obliged us to investigate. Once installed, we could sleep again without waking up long before sunrise.
When you are selecting windows for your home, there are many factors to consider. You might also check if they are secure, long-lasting, and other considerations before making a decision.
What is double-glazed glass?
Double-glazed glass is better than single glazed, as it comprises two or more panes of glass. These layers are separated by vacuum or gas in a sealed cavity. This construction offers a transparent insulating barrier between the interior and the outdoor environment.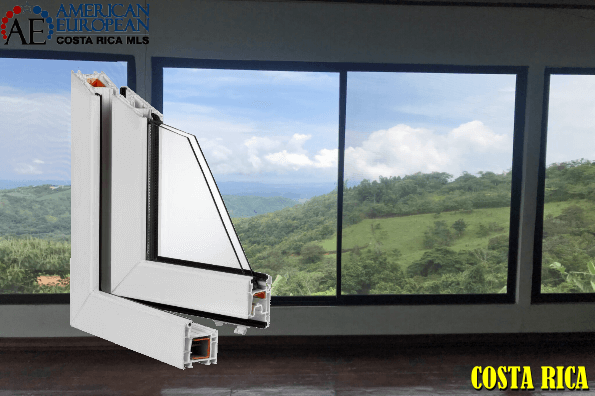 Where to buy this?
You have two choices on where to purchase windows with tempered double-glazed glass in Costa Rica:
1.      You can order it in the local market, search for the best options on Google.
2.      You can import the windows directly from the factory in Florida, Fab Glass and Mirror offers top-quality tempered double-glazed glass units for your windows. Fab Glass and Mirror also provides all the necessary accessories. Fab Glass and Mirror also offers free home delivery nationwide, if you buy in the States.
Why choose tempered glass double glazed windows?
Tempered glass is better in terms of safety, durability, and resilience because of the unique manufacturing process. These qualities make it the perfect type of glass for use in double-glazed windows.
In Costa Rica, noise can still make your life miserable sometimes. Trailers coming down the hills, motorbikes, a noisy gardener, and honking are the usual ones. But there are other reasons for installing double-glazed glass in your home.
Let's discuss the top 7 reasons why you should consider tempered double-glazed glass in the windows of your home in Costa Rica.
1. Thermal Resistance
Thanks to its amazing multiple pane design, tempered glass double-glazed windows offer thermal insulation qualities. In hot weather, this quality allows less warm air to come inside, which keeps the house cool. If you use air conditioning, it's the only way to keep the cool air inside. Your house will receive ample daylight, but the thermal resistance qualities will keep the scorching heat outside.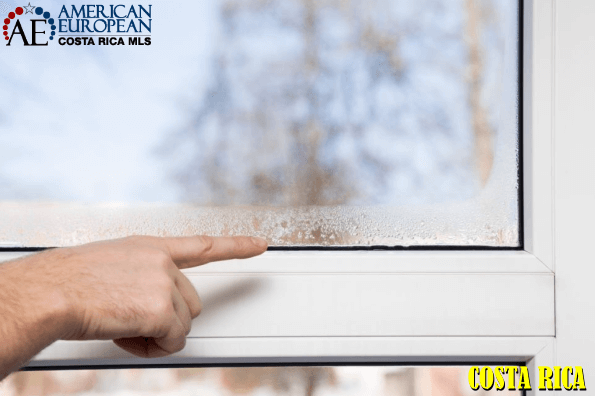 2. Moisture Condensation
Do the water droplets on the glass windows irritate you? These droplets appear because the windows are cooler than the air inside the house. That's why the moisture on the window panes condenses and forms those drops. When you choose tempered glass double-glazed windows, the temperature inside the house is the same as the outside temperature.
The water droplets can result in mold and cause health issues. Moreover, humidity can cause wooden frames to rot. Keeping these damages in consideration, tempered glass double-glazed windows repel moisture condensation and are a perfect option for homes in the tropical beach areas of Costa Rica.
3. Safety Glass
Tempered glass double-glazed windows offer more enhanced security than non-tempered glass. The traditional windows are dangerous especially in houses where kids live. The ordinary glass shatters easily and into sharp shreds. Because of the double layers of tempered glass, it will not shatter like ordinary glass. The resilient nature makes it a safe choice and brings a sense of safety to the place.
4. Save Replacement Cost
Traditional windows require a lot of effort and regular maintenance to keep in good condition. Whereas, tempered double-glazed glass can stand tough conditions and continue with that perfect look. Double-glazing gives them an extra durable life and their hardwood frames won't rot even in 20 years.
5. Sound Insulation
Are you tired of noisy neighbors? Then tempered glass double-glazed windows are the right solution. They have sound insulation properties that restrict external noise from reaching inside.
If you live on a busy street, say bye to honking and road noise, as these windows offer a peaceful sleep. With these efficient windows, you can have a serene cozy environment at your place cutting out all the noise that makes your life miserable.
You are also being nice to your neighbors because any noise from your house stays inside. Now you can enjoy music out loud without disturbing your neighbors.
6. Eco-friendly
These days everything is switching towards eco-friendly options. Tempered glass double-pane windows are an eco-friendly alternative to the traditional single glazed windows.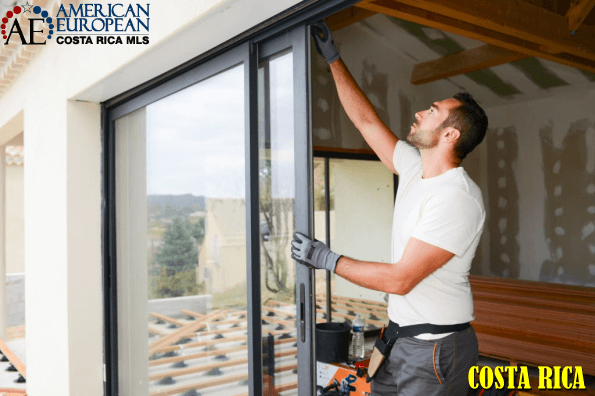 7. Saves on Energy Bills
One more reason to get tempered glass double-glazed windows is that they come with savings on energy bills. As we said earlier that these windows offer thermal insulation, meaning that air conditioners won't have to work round the clock to keep your home at a comfortable temperature.
Getting you on the energy-efficient path and reducing the carbon footprint, these windows save your money when it comes to paying bills. Get these windows installed now to reap all the amazing benefits.
In a Nutshell
With all these benefits, it is safe to say that having high quality tempered double-glazed glass in your windows is a popular decision for modern homeowners.
Unlike many real estate agencies, we constantly inform you about the little details that are so important when you live in the tropics. Are you looking to purchase a property in Costa Rica? Then contact the experts at your convenience.