Estimated Reading Time: 6 Minutes
I'm sure you know that hiring a professional will allow you to enjoy many benefits, right? Would you hire an unqualified person as your real estate agent in your home country? Probably not, so why do it in Costa Rica?
In Costa Rica, because licensing is not mandatory, 'everyone' sells properties. We have surfers, former REALTORS ® from the USA, hookers, pole dancers, taxi drivers, and neighbors. Some are not even legal immigrants! And all are competing with the real experts.
On Facebook and other social media, there is a flood of videos by self-declared "experts". That's because it's easy to post something on social media. Many of them have lived here for only a short time and don't speak good (if any) Spanish. But they all say they will assist you in doing whatever it is they are touting "the right way". Keep in mind, just because someone speaks English doesn't mean they are qualified or have a clue about local laws and customs.
Christopher Howard, an ICT registered retirement tour operator, has written a great article about choosing a relocation specialist, real estate agent, relocation tour, Immigration Assistance Service, or others who say they are experts in their profession. Be aware, dealing with a non-professional can come with a lot of problems, legal and financial.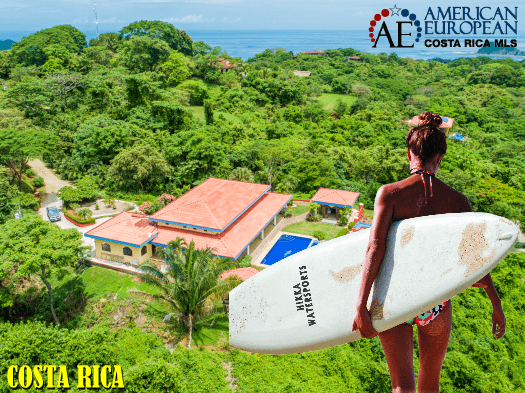 So, how can you tell if the information the 'expert' is giving is correct?  How can you feel confident that the person who is offering their services on Facebook really is a professional and not a pole-dancer or the nephew of the property owner trying to make a buck? Well, now there is a way you can be more assured that you are not contacting the wrong person.
SUGEF
SUGEF is an acronym for General Superintendency of Financial Entities. In January 2019, Costa Rica passed Law 7786, which obliges real estate agents and agencies to be registered with SUGEF. The law was enacted because the ways of doing business have changed worldwide. It is designed to stop money laundering and the financing of terrorism, as well as to curb the sales of illegal drugs.
Law 7786 requires everyone who calls him/herself a real estate agent to be registered with SUGEF as a 15bis – a real estate agent/agency. It further requires them to complete a Know Your Customer (KYC) form. That form includes the origin of the funds being used and a copy of the buyer's passport or residency card.
Then, before the sale is concluded and the deed is finalized, the agent/agency must check out the buyer with international organizations for criminal behavior. In other words, the new law obligates a broker/agency to police its property buyers. The procedures may be a little difficult and time-consuming, but this formality will get rid of "informal" agents and the fly-by-night shysters. The rules are not only in Costa Rica but throughout the world. For more information, go to the United Nations Office on Drugs and Crime.
Banks
The law has some other far-reaching implications for property buyers and agents, it also applies to banks; it requires them to monitor real estate agencies' accounts. Therefore, banks have begun to pay closer attention to those customers. For example, our bank; as soon as a sales commission hits our account they want to see an invoice for the same amount. Some banks are closing accounts owned by agents who are not registered with SUGEF.
Taxes
Law 7786 also requires the real estate agent/agency to function as a tax collector for the government; they must now collect the 13% VAT (Value Added Tax or IVA) on all sales. VAT is only calculated over the real estate commission, not on the sales price of the property. Agents must also pay income tax. Previously, many informal agents did not pay any taxes on their sales.
Licensing
As stated before, licensing of brokers or agencies is not required in Costa Rica. But knowledge about the laws and professional conduct doesn't come easily; it takes time and training to acquire them. A real estate "license" in Costa Rica doesn't guarantee expertise; experience does!
NOTE:  Do not confuse the requirement to register with SUGEF with professional licensing or qualification.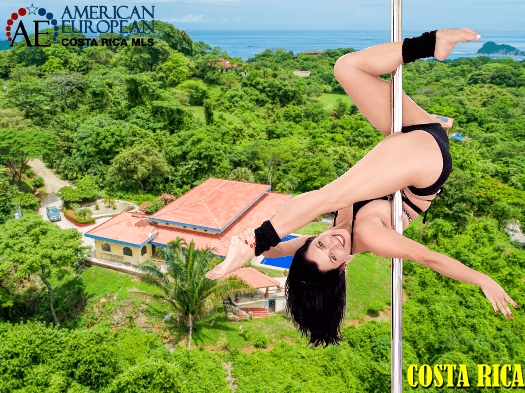 Real Estate Boards and Training
There are two real estate boards in Costa Rica. Members of these Boards sometimes refer to their membership as "licensed". That is not correct in the true sense of the word. Law
The oldest is the CCCBR. By joining them and paying $500 for their short course, in Spanish, they'll miraculously turn someone into an "expert real estate agent".
The other is the CRGAR, the Costa Rica Global Association of REALTORS®. CRGAR encourages its members to join the National Association of REALTORS® (NAR) in the United States and to incorporate their Standards of Professional Practice. In this way, CRGAR tries to create a better professional.
Bottom Line
So, how does one decide who is qualified and who is not? To answer the question, the first step is to ask questions about their experience and qualifications. You certainly want to make sure the agent or their company is registered with SUGEF!
How long have they been dealing in property? Can they provide any recommendations from previous customers? are just a few.
My Opinion
I have always been in favor of professionalizing the real estate trade. The requirements of Law 7786 might signal the start of a new era. Next is a true professional licensing requirement. I believe a real estate board should be a separate entity, but in the past, the self-interest of the members of the existing boards has made that impossible.
One more thing to keep in mind when selecting your agent or agency; many of them work only with Tico buyers, who expect things to be different than foreign buyers do. For instance, Ticos don't use escrow or do home inspections or walk-throughs, plus there are other things that they think of as a weird way of doing business. Ticos also rarely use escrow to make an earnest money deposit.
This article, by Ivo Henfling, was edited by Allen Dickinson and then published in the May/June 2021 edition of El Residente.